From left to right:
OPI Gargantuan Green Grape
Missha GR001
Orly Green Apple
Sally Hansen Xtreme Wear Green with Envy
Swatches are in the same order as the bottle picture above.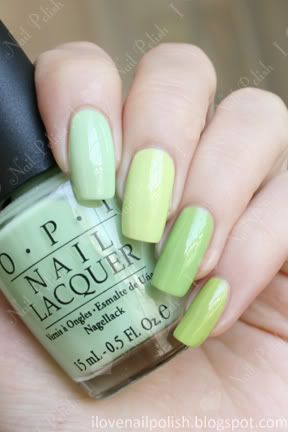 I couldn't find the notes that I jot down originally when I swatched these so it's just the pictures today.
On a side note, thank you everyone for entering my giveaway! I will announce the winner later on this week as I just realized I had left out a whole bunch of entries. hehehe...