Joe Fresh Style
is a Canadian brand that produces stylish and affordable fashion items and beauty products. Their creative director, Joseph Mimran, is also the man behind other successful labels such as Alfred Sung and Club Monaco.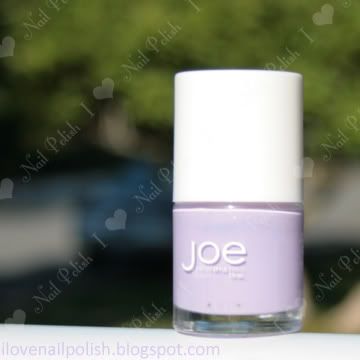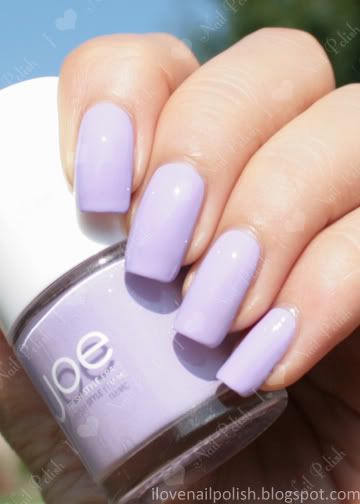 Faded Violet is a lovely pastel purple creme that's opaque in two coats. Only two coats! Can you believe it? I was so amazed by the application while swatching because I never expected the formula to be this good for a pastel. =O
If you have not yet tried any of the Joe Fresh nail polishes, I would highly recommend you do. They're very affordable and are available in a wide range of unique colours. You can purchase them at all Real Canadian Superstores and Loblaws if you're on the east coast. =)
I recently visited their
website
and noticed that there are some new shades released for the Fall. I have already emailed them asking when they'll be available in stores so hopefully I'll get a reply soon. =) I will make sure to keep you guys posted so please stay tuned!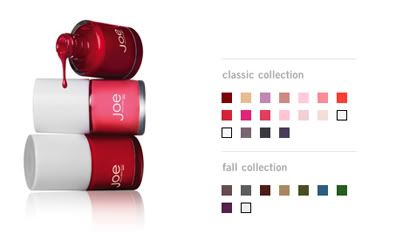 I can't wait to try some of these new shades especially the green and the blue. A matte topcoat will be released with this collection as well, I wonder if this means the matte trend will return for Fall 2010?
Edit: Joe Fresh mentioned on Twitter that the new collection will be shipping out in the next couple of weeks. Thank you so much Halifax for letting me know! :)
P.S. I posted larger pictures for this entry, please let me know if you ladies prefer this size more or the smaller ones. =)
Thanks for reading! xoxo